See the full post here: Leah and Nathan. Photos by FlipFlopFoto.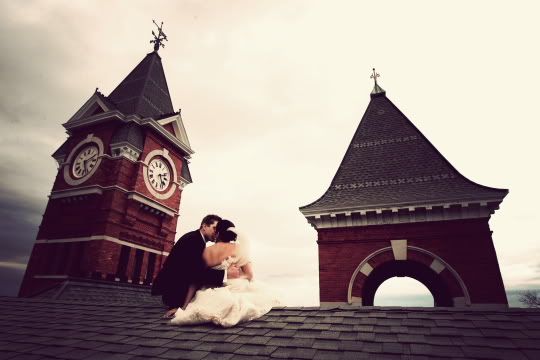 My absolute favorite photo. Classic. For those not from Auburn, this is the top of the university's iconic Samford Hall. I still can't quite figure out how this angle was achieved. Regardless, I love it!
The wedding party. This time on the lawn in front of Samford Hall.